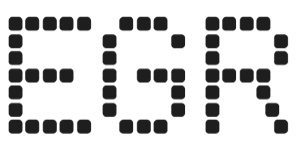 What legal betting in California could look like
Ifrah Law associate Andrew Silver analyzes the state tribes' move to put betting to a public vote, and what its wagering landscape might look like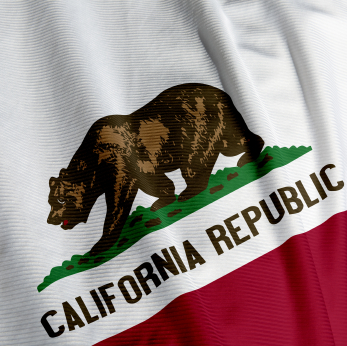 Last week, a coalition of 18 Native American tribes in California filed papers and announced their intent to add a proposed Constitutional amendment to the next statewide ballot that would legalize sports wagering at tribal casinos and licensed racetracks.
If the tribal coalition succeeds in collecting the requisite 997,139 signatures from registered voters, the proposal will be presented to voters on the November 2020 ballot, meaning that the earliest sports wagering could be available in California would likely be 2021.
However, given the influence tribal casino interests possess in California, the possibility is now a real one.
The coalition proposing the constitutional amendment was led by the Pechanga Band of Luisieno Indians and also includes the San Manuel Band of Mission Indians, both of which are among the more powerful Native American groups in the state.
Other supporting tribes include the Agua Caliente Band of Cahuilla Indians, the Barona Band of Mission Indians, and the Morongo Band of Mission Indians.
The fact that a coalition of tribal groups from across the state came together to propose the measure is impressive by itself, as—in a state with almost 70 Native American casinos and even more tribes and reservations—building consensus amongst the groups has not always been the easiest task.
For example, when the possibility of introducing internet poker was being debated in California earlier this decade, the Pechanga, Agua Caliente, and Barona groups were among tribal groups that signed a letter opposing the involvement of PokerStars and other online poker operators, while the Morongo tribe supported partnering with PokerStars, and San Manuel has at times taken positions on both sides of the debate.
The nitty gritty
The constitutional amendment proposed by the tribal coalition would allow for gambling on professional, college, and amateur sports, but no wagering on high school sports would be available, nor would wagering on college sporting events involving teams in California.
The proposed amendment would tax gross sports wagering revenues at a rate of 10%, which is on the somewhat low side of the ledger, at least as compared to high-tax states such as Pennsylvania, which taxes gross sports wagering revenue at 36%.
In addition to sports wagering, the tribal coalition's proposal would also allow for the addition of craps and roulette to Native American casinos.
The coalition's proposal comes after California state Senator Bill Dodd and state Assemblyman Adam Gray proposed a bill this past June to add a ballot question which would also place a sports wagering amendment on the 2020 ballot.
That bill was opposed by tribal interests in California, which currently have a near-monopoly on gaming in the state, although some commercial card rooms do exist.
The proposed bill—which has not progressed significantly since its introduction—would require a two-thirds vote of California state legislators in order to get on the 2020 statewide ballot.
In light of the apparent lack of traction for the legislators' proposal (a hearing scheduled for this month was postponed), and given that the only barrier to entry for the tribal coalition's proposed ballot measure is only the gathering of signatures (albeit a large number of them), it appears that the coalition's proposed amendment is the more likely avenue by which sports wagering will get on the ballot in California.
Whether added to the ballot by the legislature or via the tribes' petition, however, a Constitutional amendment would require only a majority of California voters' support in order to be passed.
Although California consumers and operators that service the sports wagering industry have reason to be optimistic that sports wagering could be available in the most populous jurisdiction in the United States, the news is not all good.
Namely, the amendment recently proposed by the tribal coalition would only allow for sports wagering at tribal casinos and licensed racetracks (commercial card rooms were not included in the proposed measure), and the measure does not provide for the ability of sports wagering to be offered online or via mobile device.
Thus, because California is a large state, revenues from retail-only sports wagering could still be sizable but passing sports wagering in California with only brick-and-mortar availability would be a missed opportunity.
In the time since the Supreme Court overturned PASPA, in states that have made gambling legal both at retail locations and online, experience has shown that the overwhelming majority of wagers are being placed via computer or mobile device, as opposed to in person at physical sportsbooks.
For example, data emerging from New Jersey indicates that over 80% of sports wagers placed in that state take place online. In July 2019 in Pennsylvania, in what was only the second full month in which online sports wagering was available in that state, mobile betting accounted for almost two-thirds of sports wagering revenue, and that share is sure to grow as online sports wagering operators get up to full speed in that state.
Thus, by passing a constitutional amendment that adds sports wagering without addressing online wagering, California will be leaving significant tax revenue opportunities on the table. What is more, given the demonstrably clear preference of consumers for online wagering, it stands to reason that illegal online wagering through offshore sportsbooks and illegal local bookmakers alike will likely continue to proliferate in California.
In short, if the tribal coalition's proposed amendment makes it to the 2020 ballot, although consumers and operators will certainly be right to be optimistic regarding the arrival of sports wagering in California, such an amendment should be viewed as more of an initial step in the process of California becoming a full-fledged sports wagering jurisdiction.
State legislators will undoubtedly continue to debate expansion of sports wagering beyond tribal casinos, and a further constitutional amendment—likely one not sponsored by Native American casino interests—may be the only way to bring online sports wagering to the Golden State.
[Bio]
Andrew Silver is an associate at Ifrah Law, a firm that's been at the center of most of the important prosecutions and lawsuits in the online gaming industry globally. Andrew's practice focuses on advising gaming clients on regulatory issues, along with working on complex civil litigation matters in federal and state courts