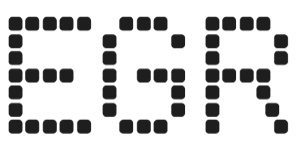 Analysis: What Penn National does next
Penn National was at the center of the sports betting universe in early August thanks to market access deals with four different companies, but the operator retained primary access for itself and has no small sportsbook ambitions of its own
Major League Baseball's final trading deadline was moved forward to July 31 this season, but the real blockbuster was actually announced the next day, when Penn National revealed new partnerships with five separate companies. Four were market access partnerships, with the deals bringing back around 5% equity in both theScore and PointsBet. They also netted $12.5m in upfront cash from The Stars Group, as well as revenue share deals with all four firms. In other words, Penn picked up a healthy haul simply by virtue of its sprawling casino estate which covers more than 40 properties in 19 states, including eight with legal sports betting.
However, what is perhaps more interesting is what the four deals allow Penn to do in the online betting and gaming industry going forward. "Sports betting represents an exciting new growth opportunity for Penn National," said Jon Kaplowitz, head of Penn Interactive, the subsidiary managing Penn's online gambling, in the release announcing the deals.
Kaplowitz said the skin agreements would help fund the cost of launching and maintaining Penn's primary sports betting and egaming operations via upfront payments and revenue sharing deals. Indeed, on the investor call following Penn's Q2 earnings the focus was on the operator's own plans in the online space and just how ambitious it could now afford to be. The company suggested it had reserved the primary skin in all 19 states for itself, with the sports betting offering powered by Kambi.
"We have honestly analyzed this to death and have come to the conclusion that it's all about control," incoming Penn CEO Jay Snowden said. "As has been proven in Pennsylvania, Illinois and Colorado, that first skin is extremely valuable. We believe by retaining control of that primary license, we control our future. Today for sports betting, tomorrow for icasino."
Grand plans
It seems Penn has been carefully watching the early returns from New Jersey, where FanDuel and DraftKings have been dominating the market, and the casino giants have not been able to paper over a me-too product with a strong brand. As a result, Penn said it will not necessarily use its own brands and instead look to partner with either a sports media company, or perhaps a European bookmaker.
"[Using the primary license] doesn't mean that we're going to create our own brand," Snowden said. "We may use – through an affiliate deal or a licensing deal – a well-known sports brand. We're having conversations with a number of potential brands. And we're also engaged with a number of significant media companies that are trying to figure out how involved they want to get in this space."
Fox of course is off the table and ESPN has said multiple times now it will not be getting into the betting game directly (for whatever that's worth) suggesting the list of potential partners isn't huge. It's worth remembering here that Kaplowitz and Penn's head of sportsbook, Scot McClintic, both joined the operator from NBC-owner Comcast this year.
"There are only so many sports media powerhouses left, so it's not a long list," says Eilers & Krejcik Gaming analyst Chris Grove. "I'd probably put Comcast near the top of that list largely because of the corporate crossover between the two companies." NBC trademarked several sports betting-related domain names earlier this year – something which Fox also did just days before announcing its deal with Stars Group. When asked about a potential NBC deal, McClintic says there is "nothing to report," but adds the company's talks with media partners are "still ongoing."
The obvious follow-up question then would be: what sort of prospects would a theoretical NBC sports-branded sportsbook, powered by Kambi and using Penn licenses, have?
Powerhouse
There are some obvious inherent advantages held by Penn, starting with access to 19 states which is just about as broad as it gets at present (Stars has access to 20 states following the Penn deal). As noted already, the firm also has plenty of cash to furrow into marketing, while broadly speaking the company has achieved a reputation for operational shrewdness.
Sportshandle analyst Robert Mann noted last year: "Penn National has an industry reputation as a well-run enterprise and cost-conscious company. It was the first major casino to spin off a Real Estate Investment Trust (REIT), a tax-saving maneuver quickly emulated by MGM and Caesars. Penn will do due diligence and find the best way for sports betting to bolster the bottom line."
In terms of brand recognition, only Fox and ESPN can boast better numbers than NBC, and a show like Sunday Night Football could theoretically be a monster for brand awareness and customer acquisition. If you think Fox Bet could be a success then there's no reason to think NBC Bet (or equivalent) would be far behind.
The biggest question then is product – the straw that stirs the drink. Some casino operators to date could be accused of sticking a brand on a me-too product, and there are questions over whether Penn will be able to escape that trap given its core business of running casino resorts. Online gambling is a very different game.
As Grove puts it: "I think a Penn/Kambi/NBC betting product would struggle. I think any media company of that size with such a diverse set of areas of focus will have difficulty capitalizing on the sports betting opportunity as an operator."
Fortunately, however, Penn National has plans beyond just sticking a brand name on a Kambi platform.
If you build it…
"We are approaching the market in a bit of a different way than many of the other Kambi partners," says McClintic. "Typically, if you work with Kambi you're taking quite a bit off the shelf from them, but that's not really our approach. We really appreciate how good they are at managed trading, so building around those managed trading capabilities is something we think presents quite a bit of opportunity. We want to really own that front-end experience – that's where we believe you can ultimately win share."
Building a unique front-end is perhaps a prerequisite to becoming a truly tier-one operator, but it's far from straightforward. Swedish casino operator Casumo might be a helpful analogue here, announcing plans to build its own sports front-end on Kambi APIs several years back, with launch initially planned for the 2018 World Cup. However, it ultimately launched a full year later, with Casumo forced to redevelop its entire platform to support the strains of a full-scale sportsbook.
In other words, it's not easy to build a product from scratch, even for a company like Casumo with a history in online gaming and a reputation for innovation. There's also more to being a successful sportsbook than a front-end and good APIs, including strong middleware, experience in trading and experience in the softer digital parts of the business like payments, marketing and CRM.
So, does Penn have what it takes? "I would say we're bringing in some of the best technology and engineering talent in this area and thus far the progress that we've been making has been incredibly impressive," McClintic says.
"You should be looking for the best talent that you can find, regardless of where they come from. So whether you're getting them from Facebook, or Amazon, or Google, those are really smart people. Those people, in my opinion, are used to building B2C products. Sports betting is just another B2C product," McClintic says. "And as long as you have a really good engineering talent and a very good leadership team, you will be able to build effectively around APIs."
Uber for betting?
And what should consumers expect? Something that's more akin to Uber or OpenTable than Pinnacle, McClintic
adds. "Everyone always talks about building a product for the casual bettor because that's how you build a sustainable business but has anyone done that yet?" he asks. "Companies have not yet really adapted a product that is in line with what you see from Uber, Airbnb, Lyft and OpenTable and all these great platform apps.
"I think you need to rethink what this product should look like. And not being totally different than what's out there but being able to present this information in a more intuitive and simple way while also not alienating your hardcore bettor. If you can solve that amazing riddle that's how you win share in the long run. And I'm incredibly excited by what we're doing."
It's a long-term view, but as McClintic puts it, this is a "hundred-year race," and Penn National isn't going anywhere soon. "Ultimately, should there be any excuse for us not being a tier-one operator? McClintic asks. "No."
The sportsbook is obviously the nearer-term focus for Penn given the speed with which legislation is being passed in states across the country, but there are also opportunities in icasino, not least Pennsylvania, where the operator's Hollywood Casino site went live in July on an IGT platform.
The company said it doesn't really expect to make any money from the product given the "egregious" tax rate in the state, but McClintic knows very well the value of a full online offering.
"I don't need to tell you the magic happens when you have that multi-product platform," the exec says. "We want our online casino product integrated with our sports product in every market possible. Being the largest regional casino operator in America, it makes a lot of sense for us to be in the online casino business."
There is perhaps less groundbreaking innovation planned here, but make no mistake, online gambling as a whole is not just another line on the balance sheet for Penn. The company has invested in its Interactive arm for years, formerly led by Chris Sheffield, and has only increased that investment under Kaplowitz and McClintic. Building world class online gaming products from a standing start is no small task, but Penn has all the attributes to put those obstacles to the sword.