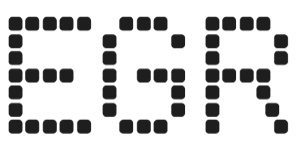 EGR US Power Rankings 2023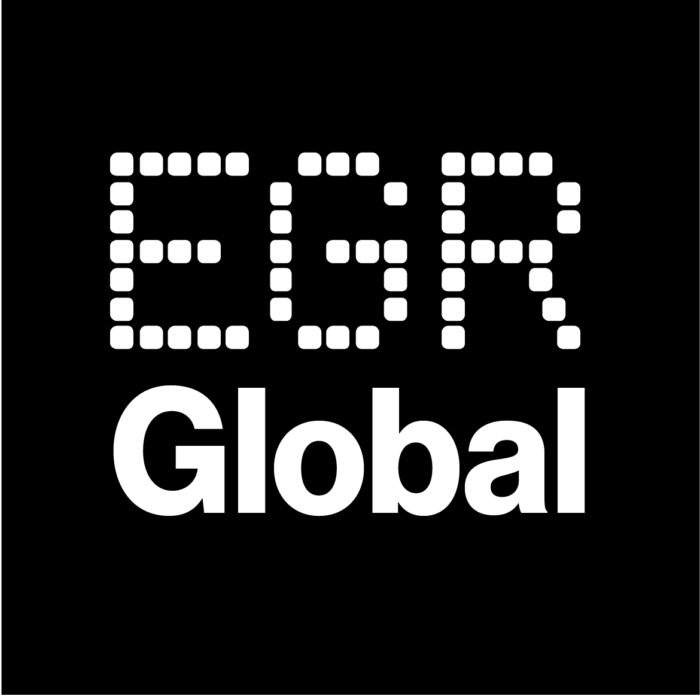 Welcome to the fifth edition of the EGR US Power Rankings, the online gambling industry's go-to listing of the most dominant players storming the US' exploding sector.
Please note, the following rankings are solely comprised of online operators and do not take into account land-based revenue.
Market dominance is desired by many and achieved by only a few, but in the case of FanDuel and its parent company, Flutter Entertainment, the distinction applies. Marking its fourth top spot in the EGR US Power Rankings, FanDuel's lead is exemplified in Ohio, where the operator accounted for 45% of the state's total sports betting handle during its debut in January and nearly 50% of total revenue. The end of 2022 saw the brand achieve a 50% share of the US online sports betting market as revenue surged 67% year over year (YOY) for the whole of last year to roughly $3.2bn on a constant currency (cc) basis. This was underpinned by an 81% cc YOY rise in sports betting revenue to almost $2.5bn, as well as a 34% cc YOY increase in gaming revenue to $774m.
Average monthly players rocketed 49% in 2022 to 2.3 million, principally due to five new state launches, and the continuance of the 'FanDuel Advantage' driving Flutter's flywheel. In tandem with FanDuel's sportsbook growth, igaming revenue increased 34% YOY on high consumer engagement and strong player growth.
FanDuel Group, which includes FanDuel, Fox Bet, TVG, PokerStars, and Stardust brands, accounts for 97% of Flutter's US operations, as well as 70% of the adjusted EBITDA loss for 2022. However, FanDuel is the dominant brand in the portfolio,
with Fox Bet — acquired as part of The Stars Group merger — still struggling to make much of an impact. Meanwhile, FanDuel's raison d'être prior to PASPA's repeal — DFS — and horseracing wagering platform TVG, account for less than 10% of the US group's revenue, the company revealed.
Talking of TVG, Flutter capitalized on the FanDuel name by rebranding the TVG horseracing channel to FanDuel TV, recruiting TV host Kay Adams to present its flagship show Up & Adams.
The long-standing dispute between Flutter and Fox Corporation over the purchase of an 18.6% stake in FanDuel ended in November, with both sides claiming victory and no further action taken. In January, Flutter signaled its US intentions by seeking shareholder feedback on a potential dual listing of the Flutter business, a focus that will take priority over the mooted FanDuel IPO. With a seemingly unassailable position atop the US sports betting market, along with a rising share of igaming, Flutter seems, for now at least, nailed on to make it five in a row in 2024.
14m+
Number of individuals registered on FanDuel's US database
$900m
Revenue gap between FanDuel and its nearest competitor in 2022
5
Number of new US states in which FanDuel launched in 2022
87%
Sportsbook staking growth YOY in constant currency during 2022
$36m
US EBITDA in the final three months of 2022, excluding investments in Maryland and Ohio
Reclaiming second position in the Power Rankings after being shunted into third by BetMGM last year, DraftKings' 2022 could be categorized as a year of consolidation. In its latest financial results, the Boston-headquartered operator reported a 73% YOY increase in revenue for full-year (FY) 2022 to $2.2bn, with a 9% YOY reduction in net losses to negative $1.38bn. However, adjusted EBITDA losses grew 6% YOY from $676m in 2021 to almost $722m last year.
Pro forma costs, including sales and marketing, product and technology, and general administrative costs, amounted to $3.7bn, a rise of 31% on that reported during 2021. Operational losses fell 3% YOY to $1.56bn over the same period.
The net loss reduction arose from 'expense management,' aiming to achieve a positive EBITDA in 2024, with net losses shrinking throughout 2022. DraftKings has committed to trimming a further $100m from its cost base this year, through marketing efficiencies and reduced people-related costs.
DraftKings CEO and co-founder Jason Robins explained his cost focus in a letter to shareholders when he suggested the US was transitioning to its first bear market since DraftKings launched in 2012. He claimed the days of free money were over, attempting to appease those DraftKings' shareholders concerned about the high-spending, but at the same time high loss-generating, business.
In the weeks after the 2022 Power Rankings, the company completed its acquisition of Golden Nugget Online Gaming (GNOG), including the migration of GNOG onto the DraftKings proprietary tech stack. In January 2023, DraftKings finally put to bed the legal dispute arising from the controversial report published in 2021 by notorious short-seller Hindenburg Research into alleged black-market activities by DraftKings' SBTech subsidiary, with a court ruling that investors had not been shortchanged.
The past year also saw the expansion into Ontario, Kansas, Maryland, and Ohio, as well as a partnership forged with safer gambling tool BetBlocker, a revised strategic deal with the UFC, and being chosen as the exclusive pregame odds provider to Thursday Night Football.
In March, DraftKings launched in its home state of Massachusetts to much fanfare and debuted its horseracing betting app, DK Horse, powered by Churchill Downs and available in 12 states. The operator has also just opened a second office in Las Vegas that will play host to more than 1,000 employees.
21
Number of states in which DraftKings' online sportsbook is currently offered
$700m
DraftKings' expected available cash as of year-end 2023
$2.9bn
Midpoint revenue guidance for FY 2023
2.6m
Monthly unique players recorded during Q4 2022, an increase of 31% on 2021
$47.5m
Total remuneration DraftKings CEO and co-founder Jason Robins received last year
Heading into its fifth year of operation since being created in 2018, BetMGM, by its own admission, performed above expectations in 2022, with FY revenue topping $1.4bn. A collaboration between MGM Resorts and Entain, the 50/50 JV now holds a 29% market share in igaming and 18% in sports betting where it operates in the US. BetMGM has also become the key growth-driver for Entain against a backdrop of a hardening regulatory environment across much of Europe.
During 2022, BetMGM made improvements to its UX, changes which have been borne out in the numbers for the year. BetMGM's FY 2022 net gaming revenue (NGR) from digital operations surged 51% YOY, with management reporting a 21% drop in cost per acquisition (CPA) rates. BetMGM expects NGR of between $1.8bn and $2bn in 2023.
The brand's market leadership in igaming stems primarily from several factors, including its recently redesigned app and the 1,900+ new games introduced in 2022. In addition, 80% of its top games are in-house-developed or exclusive.
In its 2022 financial results, BetMGM outlined a sports betting strategy of prioritizing NGR over its gross equivalent through what it called "progressively strategic" bonus optimization, something it confirmed had seen NGR margins double YOY during Q4. In addition, a more rigorous approach to customer segmentation and player analytics, coupled with data-
led marketing, has allowed that bonusing to be more efficient. Buoyed by this, Entain recently revealed its expectation of long-term CPA rates of approximately $250 to remain in place and that EBITDA margin will float between 30% and 35%.
BetMGM expanded online in 2022, launching in six states: New York, Louisiana, Illinois, Ontario, Kansas, and Maryland, building on this with further rollouts in Ohio and Massachusetts during Q1 2023. To augment the Massachusetts launch, BetMGM clinched an online sports betting deal with MLB franchise the Boston Red Sox.
Some industry commentators had suggested the JV could soon come to an end, and these voices grew louder after MGM Resorts snapped up LeoVegas for $604m in September 2022. MGM has chosen to continue to place its faith in BetMGM going forward, using LeoVegas only globally and for expansion into Latam. And with an expectation of turning a profit in the second half of this year, BetMGM could make another move for the silver medal position during 2023.
$82.1m
Handle generated in Ohio in January 2023
14
Market launches in 2022/23, bringing the total to 26
2,000
Entain employees supporting the BetMGM app
48%
Percentage of US population served by BetMGM via mobile and retail
31
States in which BetMGM has market access secured or anticipated
Retaining its fourth spot in the Power Rankings, the last 12 months have been a story of turning losses into gains, most notably in the company's financial results over the four quarters. Beginning in Q1 2022 with a net loss of $576m and negative revenue of $56m, Caesars has slowly transformed its fortunes, seeing out 2022 with a 62% YOY revenue increase to $548m, albeit with a 36% rise in net losses to negative $790m.
Central to this has been Caesars' commitment to its digital business, with CEO Tom Reeg going on record on several occasions to defend the division following hefty investment over the last 18 months to refine its igaming and new sportsbook app. In August, he also suggested digital was struggling due to a lack of marketing "traction" on the online casino side, while citing this as reasons for sportsbook shortcomings in that same conversation.
The continuing work required at Caesars came into sharp focus during Super Bowl LVII when retail sportsbooks and mobile apps, operated by William Hill Nevada, were hit with an outage for several days after crashing ahead of the game, leaving bettors irate and forcing the Nevada Gaming Control Board to investigate the cause.
Continuing a trend first begun in the early months of 2022, Caesars has followed up on its commitment to slash marketing spend throughout the year, most notably in November with a pledge to cut $200m from its marketing budget. This would, the operator said, be achieved by allowing existing marketing agreements with colleges and sports teams to lapse, or through renewing these deals at a lower cost.
Aside from improving financials, 2023 has seen Caesars expand into newly regulated Ohio and Massachusetts, being one of just six brands to launch on day one of the latter market going live.
Caesars has also suggested the digital division is on track to deliver a positive EBITDA contribution to overall group revenue in 2023, with Reeg talking up the "strong foundation" gained in Q4 2022. One structurally significant change ahead for Caesars in 2023 is the transition to a single centralized app, with greater cross-sell opportunities deriving from bringing the verticals together.
With potential benefits to both operational and financial KPIs in the future, Caesars could further consolidate its Power Rankings position in 2024.
$548m
Caesars Digital's total revenue for full-year 2022
$31.4m
Handle racked up by Caesars Sportsbook during the first month of sports betting in Ohio
-$666m
Adjusted EBITDA for the digital arm in 2022
5
Number of states in which Caesars' online casino is live
$2.1m
Sports betting revenue generated in Arizona in January 2023
This year marks the debut of Penn National Gaming's new identity, PENN Entertainment, a move which came as part of a pivot from a casino and sportsbook operator to becoming a sports media business operating multiple brands and properties.
At the same time, PENN has looked to bring all its sportsbook and media assets under one wholly owned platform, beginning with the transition of theScore Bet in July 2022 and the eventual migration of the Barstool Sportsbook later this year.
The move has seen PENN's prior sportsbook technology supplier, Kambi, exit the picture almost entirely, with the duo concluding a $27.5m early termination agreement in October 2022, which will mean the Barstool Sportsbook switches to its own platform in 2024. However, PENN and Kambi have agreed to cooperate on additional US state launches for the Barstool Sportsbook throughout the transition period.
PENN completed one of the major milestones in the migration process with the acquisition of the remaining stake in the sportsbook brand in February for $388m. The purchase will see an end to ownership of the business by Barstool's at-times controversial founder, Dave Portnoy.
Furthermore, one of PENN's biggest projects has been theScore Bet launch in its home province of Ontario, with player registrations up by more than a third (37%) during the first 21 days following launch, and 30% more first-time depositors than its sister sportsbook brand in two US states, Pennsylvania and Michigan, over the same period. PENN's focus on the Ontario market during 2022 ultimately led to the demise of theScore Bet in the US, with the challenger brand's lack of traction cited as the core reason.
$208m
Revenue generated by Penn Interactive, the company's digital division, in Q4 2022
$5.2m
Adjusted EBITDA recorded by Penn Interactive in the final quarter of the year
Australia-headquartered PointsBet hops into the top six of the Power Rankings, building on its steady performance the previous year with a concerted push on investment and product.
In June, PointsBet's fortunes were boosted by a strategic injection of A$94.2m ($65.7m) in the form of Rotterdam-headquartered investment firm Sports Investments Corporation (SIG Sports) and subsequently becoming PointsBet's largest shareholder. In addition, PointsBet signed a long-term agreement with SIG subsidiary Nellie Analytics for extensive sports analytics and modeling technology.
Over the course of 2022, PointsBet bet big on its 'Lightning Bets' in-play markets, aiming to utilize in-house pricing to stand out and increase its US market share. These types of bets, together with a focus on 'super users' over recreational bettors, has been a boon to the US division, with PointsBet reporting an 81% YOY increase in US net win to A$70.1m during its fiscal H1 2023.
PointsBet's US handle rose 66% YOY to almost A$1.6bn, with sports betting net win jumping by an equally impressive 62% to A$50.7m, and US igaming net win surging 157% to A$19.4m.
In a nod to content creation, PointsBet opened a live content hub in New York. Yet the ASX-listed operator's content hit the headlines for the wrong reasons in December when a publicity stunt involving brand ambassador Drew Brees promoting Lightning Bets (with Brees being struck by fake lightning) spectacularly backfired, sparking a slew of criticism on social media and in the press.
With PointsBet reportedly set to shed its native Australia business, the role of the US and Canadian divisions will undoubtedly come into focus in 2023 as the business switches to a North America-centric operational model going forward.
A$7m
PointsBet Canada's (Ontario) total net win during fiscal H1 2023
-17%
Fall in fiscal H1 2023 marketing expenses
7) Rush Street Interactive (5)
Rush Street Interactive's (RSI) slide in the Power Rankings is perhaps more indicative of improvements in the competition than an indictment of its own failings over the past year.
At a financial level, RSI's 2022 revenue rose 21% on 2021 to $592.2m, thanks to successive quarters of growth. However, adjusted EBITDA and net losses grew to a negative $91.8m and $134.4m, respectively, due in part to the increasingly competitive market. Nowhere was this more keenly demonstrated than in the 16% increase in marketing expenditure.
Growth in marketing spend yielded a 29% rise in real-money active users during 2022, with RSI continuing to focus on high-quality player recruitment through improved customer experience. When asked, in October, about whether a desire to generate instant profitability would override its disciplined approach, RSI CEO Richard Schwartz reiterated his long-term view that while profitability was most definitely part of his firm's DNA, discipline would still continue to override short-term gains.
The Chicago-headquartered operator launched in several new markets last year, including West Virginia and Ontario, as well as further extending its Latin American footprint by opening two new state-of-the-art offices in Colombia and launching online betting in Mexico.
In March, RSI hit the headlines when it confirmed the premature end to its 10-year partnership with the Connecticut Lottery Corporation (CLC) after just two years of operation. RSI is one of just three sports betting operators in the state, and the early departure — along with its rock-bottom valuation right now — has led industry analysts Eilers & Krejcik Gaming to mark RSI as a prime acquisition target.
$315
Average revenue per monthly active user achieved during the past year
$218m
Adjusted advertising and promotional expense recorded last year
Wynn Interactive's 2022 Power Rankings entry focused on rumors of a potential sale of the business, speculation which ultimately subsided in 2022. Parent company Wynn Resorts CEO Craig Billings asserted his confidence in the wider sports betting industry over the longer term, and emphasized that Wynn's need to be rational in pursuing the addressable market would eventually wane.
A focus on profitability at Wynn Interactive saw successive double-digit quarterly reductions in both adjusted EBITDA losses and operational losses in 2022. In July, Wynn's social betting brand, BetBull, ceased operations over little penetration in the UK market where it operated. The move ended a five-year strategic partnership that had begun with the purchase of a 22.5% stake in the startup in January 2018.
During Wynn's recent 2022 earnings call, Billings suggested executives were "driving the business as hard as we can while being prudent," with the potential for the point of inflection in late 2023 when Interactive could become profitable. The prudent attitude, as well as the potential for profitability, piqued the interest of gambling industry veteran Tilman Fertitta. The Golden Nugget owner snapped up a 6.1% stake in parent company Wynn Resorts in November, therefore becoming its second largest shareholder.
Billings' remarks also included references to Wynn's home state of Massachusetts, where it operates the Encore Boston Harbor property, and where it received a sports betting license from the Massachusetts Gaming Commission this past January. The Wynn Resorts CEO suggested that the launch of both retail and online sportsbooks in the state would prove to be a "significant catalyst" for the firm going into 2023.
With much of Wynn Interactive's immediate future dependent on its performance in the state, 2023 could prove to be a make-or-break year for the Las Vegas heavyweight's online ambitions.
9
Number of US states in which WynnBet is currently live online
64%
Reduction YOY in adjusted EBITDA losses over the course of 2022
Hard Rock Digital (HRD) climbs one position after the tribal-owned operator expanded its online footprint in 2022. Last fall saw its iOS and Android apps rolled out in Indiana and Tennessee, four months after the Hard Rock Sportsbook went live in Virginia. In fact, investment in HRD has accelerated the company's state launches, enabling the digital offering to appear in Indiana and Tennessee on the very same day, September 6.
Product development has been a major focus these past 12 months for HRD. This included building an MLB model to boost depth of player prop markets, the introduction of pre-built SGPs, and a flashy streaming capability. HRD also introduced an industry-first welcome mechanic. After placing a qualifying bet, users spin the 'Mystery Wheel' to win between $50 and $5,000 as a free bet. Referring a friend gives you and your friend an extra spin to win a free wager up to $1,000. "We might not be the largest product and engineering team in the industry but [we] have a lot to be proud of," MD of product Mike Primeaux tweeted in September.
Interestingly, HRD announced in March — after the judges had completed their scoring — that the Hollywood, Florida-based firm had entered a "landmark strategic partnership" with Playtech, with the supplier investing $85m in exchange for a "low single-digit" percentage minority equity ownership stake in HRD. Proceeds of the investment will mainly be used to fuel HRD's continued global expansion, it was revealed. If Playtech bagged, say, a 3% stake, it would suggest an implied HRD valuation of almost $3bn. A 2% share equals $4bn. Either way, this investment could pay off handsomely for Playtech — and HRD — if Florida were to eventually legalize online casino.
$85m
Sum Playtech has invested for a "low single-digit" stake in HRD
$5,000
How much can be won as a free bet with the 'Mystery Wheel'
Following its Power Rankings debut last year, big things were expected of Bally's. However, the last 12 months have been a turbulent and challenging time for the business, partly contributing to a fall of two spots to 10th place.
After an unimpressive Q1, Bally's was forced to initiate a modified 'Dutch auction' of its shares at high then low prices until buyers were found in order to stave off a takeover by its largest shareholder, Standard General, run by Bally's chairman Soo Kim. Challenging headwinds continued into Q2, with Bally Bet and the Monkey Knife Fight DFS arm reporting shrinking numbers, declines which led the business into a strategic pivot towards soon-to-legalize igaming states as an entry point. Come Q3, Bally's attempted to address its faltering US numbers by committing to a program of brand 'rationalization' in which non-revenue-generating US assets were put under the microscope and the business refocused its efforts on "faster paths" to profitability.
Slower-than-expected rollouts of the 'Bally Bet 2.0' sports betting platform also hampered US progress going into Q4, with Bally's reporting revenue growth of just 5% but a jump in net losses of over 300% YOY to a negative figure of $487.5m. Trying to stem the impact of worsening macroeconomic conditions going into 2023, bosses committed to reducing the workforce by 15%.
At the time, CEO Lee Fenton sounded a defiant tone, praising Bally's "mature businesses" and his confidence that measures undertaken would push back its losses. However, in late March, Fenton himself exited the firm. His successor, and fellow Gamesys Group veteran Robeson Reeves, used his early weeks to lay into Monkey Knife Fight and Bet.Works, suggesting that they could not provide the competitive product Bally's requires online in the US. The remarks were followed by Bally's shuttering Monkey Knife Fight, ending a move into DFS which began with the $90m acquisition of the business in January 2021.
67%
YOY increase in adjusted EBITDA during 2022
3%+
NJ market share, though the 2023 goal for Bally and Virgin brands is 6%-8%
One of the most significant North America-related developments for Super Group — the parent company of Betway and multi-brand online casino Spin — since last year's Power Rankings was its transition to the newly regulated market in Ontario last April. Canada was already one of the New York-listed company's largest markets and Super Group quickly capitalized on existing brand awareness to solidify its sports betting and online casino position there.
To the south, on January 1, 2023, Super Group entered the US by completing the acquisition of Digital Gaming Corporation (DGC), which has market access in up to 13 states. DGC was operating the Betway brand under an exclusive licensing arrangement in eight of those states, the most recent being Ohio. Much of Betway's success as one of the industry's true global names is down to forging sponsorship deals with sports teams around the world, so Betway has adhered to this template by inking partnerships with eight NBA teams and five from the NHL, as well as the NHL itself.
After recently refreshing the Betway app, the product was singled out as having "significantly improved" by Eilers & Krejcik Gaming as part of its proprietary online sportsbook app performance research.
A household name in the UK, Betfred has experienced some requisite growing pains while trying to build brand awareness in the ultra-competitive US market. The operator accordingly spent the whole of 2022 with a dual focus on brand and expansion, twin pillars which saw it jump more than seven places in this year's Power Rankings.
Ohio represented a key pillar on both fronts, and through a partnership with the Cincinnati Bengals announced in July, Betfred was able to acquire market access as well as a significant branding opportunity in one fell swoop. The multi-year deal saw Betfred become the Bengals' official sports betting partner while generating a surplus of marketing and promotional tie-ins with one of the NFL's rising franchises.
Betfred used the second half of the year to prepare for Ohio's launch, while continuing its US expansion from coast to coast. The operator first gained market access into Maryland by partnering with off-track betting facility Long Shot's in Frederick. Announced in July, the deal included mobile betting, which Maryland formally launched in late November. Betfred became the state's eighth online operator in early 2023.
While Betfred made appreciable gains on the branding front in 2022, some came at an added cost, none more so than the $5m it had to pay out to Houston furniture magnate and viral sensation Jim 'Mattress Mack' McIngvale after the Astros won the World Series — an outcome that put a sizable dent in the operator's Q4 revenue numbers.
Gliding smoothly up the Power Rankings, bet365 is starting to make its mark in North America after first arriving in New Jersey in 2019 and flying under the radar for quite some time. This changed when the operator released its sportsbook in Colorado last September before going on to launch in Ohio on January 1, 2023, when the state went live with sports betting. This was followed by the firm sealing a multi-year deal with MLB franchise the Cleveland Guardians.
Then, at the end of January, bet365 launched in Virginia, bringing its total state count to four. While management decided, for reasons unknown, to abandon its license in Massachusetts, a deal was struck with Churchill Downs earlier this year to gain access to Pennsylvania. This would be bet365's largest state to date in terms of population. So, combine the conspicuous expansion of late (including a license secured in Ontario last spring) with a much-heralded product, and breaking into the top 10 of the Power Rankings next year is a distinct possibility.
A marathon and not a sprint" was how Kindred Group described North American success in its latest annual report published in March. And it sure seems a case of playing the long game since Kindred's Unibet brand made its US debut in 2019. Live in five states (AZ, IN, NJ, PA, VA) plus Ontario, Unibet continues to pound away yet struggles to achieve meaningful market share.
The uphill battle was demonstrated when Unibet exited Iowa just before Christmas with Kindred unable to see a path to profitability in the Hawkeye State. The Stockholm-listed operator has access to four additional states (CA, WA, OH, IL), however the strategic focus is now on states with only sports betting and casino.
Indeed, multi-product jurisdictions will help achieve "healthier unit economics" as the business chases "low to mid-range single-digit market share" in the states it enters. Later this year, Kindred's in-house platform will begin a staggered rollout, initially in New Jersey and then Pennsylvania. Bosses have hailed the platform and its improved customer experience as key to closing the product gap on the market leaders.
Finally, while certain podium-position operators are on the cusp of turning a profit, Kindred doesn't expect to break even in North America until 2026. Profitability targets suffered a blow when, last November, Unibet settled the largest bet in the group's history, a wager of just over $1m on the Astros winning the World Series that resulted in a pay-out of $6.3m.
Falling back down the Power Rankings, 888 has made steady but slow progress in the US since last year when it was buoyed by the positive reception from judges to its Sports Illustrated deal.
In the weeks following the publication of the 2022 rankings, the London-listed operator went on to recruit a successor to long-standing US boss Yaniv Sherman in former Bleacher Report CEO Howard Mittman as it looked to build on the sole SI Sportsbook launch in Colorado. And so it proved, with the SI Sportsbook able to expand into Virginia and launch the inaugural SI online casino brand in Michigan.
Despite its decade in the US market, 888's US operations account for just 1% of the group's overall gross gambling revenue (GGR), amounting to just £23.7m, a performance history not lost on (then) 888 CEO Itai Pazner, who suggested brand was the biggest barrier to success in the States. During its Capital Markets Day in December, 888 revealed plans to focus on igaming states and target the so-called "unsexy sweet spot" of older bettors with the SI Sportsbook brand, as well as targeted promotional marketing.
However, early 2023 saw the departure of the aforementioned Pazner, job cuts in Israel, and a potentially troublesome investigation into the operator's treatment of VIP players in the Middle East; all factors which could curtail US growth over the next 12 months.
The biggest sports betting operator in Germany, Tipico has been live in New Jersey and Colorado since 2020 and 2021, respectively, but apart from an exclusive partnership with media giant Gannett — the largest newspaper publisher in the US — it had remained mostly quiet on the marketing front stateside.
That philosophy shifted in 2022, when Tipico seized an opportunity to position itself on the starting line of Ohio's 2023 sports betting rollout by partnering with Major League Soccer's Columbus Crew for market access in the seventh most-populous US state. The deal, which was announced in mid-January and included entitlement rights to several marquee Crew assets in addition to an 'official sports betting partner' designation, was the first indicator Tipico was placing an emphasis on Ohio.
Tipico also struck several smaller deals to support its brand-building efforts in advance of Ohio's launch, highlighted by a first-of-its-kind partnership with live entertainment company AEG Presents. The Malta-based operator, which owns its own tech stack, also forged an exclusive sponsorship partnership with Cleveland-based sports and entertainment network BIGPLAY.
During this time, Tipico reworked its Gannett deal to de-emphasize its previously national focus in favor of a more localized approach, bringing it in line with its other Ohio partnerships. Tipico capped the year by preparing for its rollout in Iowa, which it completed shortly after Ohio.
Mohegan Gaming & Entertainment's 2022 can be summed up in two words: omni-channel and Ontario. On the former count, the long-time retail tribal gaming operator furthered its pivot into the digital space which it began in 2021 by launching its new rewards program, Momentum.
Introduced in April, Momentum formally linked Mohegan's brick-and-mortar rewards system with its database of MoheganSunCasino.com accounts, allowing members to accrue and redeem points online and within a host of its casino resorts.
Barely a month later, Mohegan next marked a milestone north of the border, becoming the first land-based operator to receive licensure in Ontario. Its online arm, Mohegan Digital, launched a fully integrated online gaming platform in the Canadian province in mid-September. PlayFallsview — which is named after Mohegan's Fallsview Casino Resort in Ontario — was rolled out in partnership with Kambi, Pala Interactive, and Intelitics.
In addition to the headline partnerships and milestones, Mohegan became a member of the International Betting Integrity Association (IBIA) in November as part of an arrangement covering both its retail and digital brands. That helped tie a bow on the 2022 fiscal year in which Mohegan posted record earnings of $403.9m, the highest in its 26-year history.
Circa has carved out a bona fide niche as the de facto Pinnacle of the US thanks to its take-all-comers bookmaking philosophy but, apart from small online presences in Colorado and Iowa, the high-volume, low-margin operator hadn't made a significant splash on the dual retail/online front outside of its flagship base operation in Nevada.
That changed in May, when Circa announced a partnership with land-based operator Full House Resorts, which is in the process of developing a new casino resort in Waukegan, Illinois, after gaining a casino license there as part of the state's 2019 gaming expansion.
The Full House deal provides Circa with access to one of the biggest sports betting markets in the US, and it will also pave the way to its first retail sportsbook outside of Nevada at the forthcoming American Place Casino Hotel. While regulatory considerations prevented Circa from formally launching online and retail operations in 2022, owner Derek Stevens hopes to have Circa Sports available to Illinoisans in 2023.
Though Circa's app can't compete with the likes of FanDuel and BetMGM in terms of UX and breadth of markets — Circa has deals with both Stadium Technology and IGT to power its mobile tech, as well as a partnership with Huddle for in-play betting — the operator differentiates itself by offering the highest online limits in the industry.
Ones to watch
A returning 'ones to watch' entry, 2022 marked perhaps the most fervent period of activity for the sports merchandizer's sportsbook arm. A massive recruitment drive, along with key hires at an executive level, punctuated the year for Fanatics, along with continued M&A links with other operators. In October, CEO Michael Rubin outlined plans to launch in as many as 15 states from the middle of 2023, with Fanatics later making its retail debut in Maryland and gaining a license in Massachusetts.
Launched in 2017, PrizePicks is an Atlanta, Georgia-based startup offering fast-paced 'pick-em' format DFS games. For instance, will Boston Celtics' Jayson Tatum score more than 27.5 points? Live in 30 states, plus DC and Canada (except Ontario), and available to over-18s (unlike the 21+ requirement with legal sports betting), PrizePicks has proven especially popular in US jurisdictions bereft of legal sports betting, including the nation's most populous states: California, Texas, and Florida.
"After four months, we are still holding 50% of the customers we acquired, which is unheard of," PlayStar CEO Per Hellberg told EGR North America in February when discussing progress made by this casino-only startup in New Jersey. Run by a solid roster of remote-working igaming industry veterans occupying key executive positions, PlayStar recently bagged $15m of funding from Meyer Global Management to propel expansion into Pennsylvania. This is one brand to watch if or when more states regulate igaming.
Based out of Brooklyn, New York, three-year-old challenger DFS operator Underdog Fantasy announced a $35m Series B funding round last July, taking the company's valuation to $485m. Perhaps more significantly, Underdog Fantasy — co-launched by president and chairman Jeremy Levine, a co-founder of DRAFT (acquired by Paddy Power Betfair in 2017) — is expanding into sports betting. An Ohio sportsbook license was secured in December 2022 as it strives to capitalize on its DFS database and brand affinity.
With an emphasis on micro-betting and celebrity backing in social media influencer Jake Paul, Betr emerged as an interesting sportsbook startup, sealing a place in this year's 'ones to watch.' Initially launched as a free-to-play micro-betting sportsbook, Betr has since gone live for real money in Ohio, gained market access to Indiana, secured a Virginia license, and will soon debut in Massachusetts. After recently adding core sportsbook markets, Betr could be set for a big expansion in 2023.
Billed as the 'Robinhood of sports betting', Philadelphia-based Sporttrade hit the headlines in September when it launched the first sports trading platform in the US, debuting in New Jersey. The startup agreed strategic partnerships with PENN Entertainment and Caesars to enter Indiana and Louisiana, with expansion plans for Colorado. Sporttrade followed up its New Jersey debut by securing membership of the International Betting Integrity Association and a geofencing-led deal with Xpoint.
888 Holdings
Bally's Interactive
bet365
Betfred USA Sports
BetMGM
Betr
Caesars Digital
Circa Sports
DraftKings
EGR
EGR US Power Rankings 2023
Fanatics
FanDuel
FanDuel Group
Flutter Entertainment
Hard Rock Digital
Kindred Group
Mohegan Sun
Penn Entertainment
PointsBet
PrizePicks
Rush Street Interactive
Sporttrade
Super Group
Tipico
Underdog Fantasy
Wynn Interactive