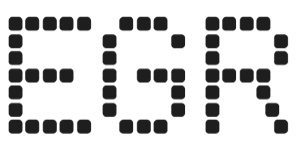 The month in US sports betting: Who is DraftKings eyeing up now?
Chris Krafcik and Chris Grove from Eilers & Krejcik Gaming discuss DraftKings' latest rumored M&A target and reflect on latest sportsbook app performance report
It wouldn't be a new column without a DraftKings acquisition rumor. The focus of this round of chatter is poker, and more specifically, Run It Once Poker. We're hearing more and more that DraftKings is closing in on an acquisition of the poker operator in an attempt to round out its product ecosystem.
A poker acquisition would put DraftKings a step closer to parity with its main rival, FanDuel, whose parent Flutter's US online offering – which spans DFS to sports, to casino, to poker, to racing – has a clear leg up in the multi-vertical department.
A poker acquisition would also bring with it new channels for player acquisition and cross-sell, particularly to casino, where DraftKings has become a leading US player in very short order.
FanDuel's US sports betting app takes top honors in our testing
We recently published the results of our latest round of US sports betting app performance testing to subscribers of our newly launched Enterprise tier. Top-line results are:
FanDuel, yet again, was the best-performing app in our testing. Our testers favored its zippy, intuitive UX and its market-leading same-game parlay product.
BetMGM and William Hill were the biggest gainers in our rankings, reflecting, among other things, significant UX improvements.
WynnBET was the top-scoring new app, besting more established brands including BetAmerica and Unibet.
Finally, we got a first glimpse of the Barstool app, which performed well in our testing and is showing signs that despite its relatively high reliance on third-party tech, it will be competitive with the top tier of apps in our testing.
US online sports betting no longer a two-horse race
Rather, it's increasingly a three-horse race between FanDuel, DraftKings, and BetMGM. We've seen recent evidence of this in multiple states, including Colorado (where BetMGM has come from behind to take the overall GGR share lead), Tennessee (where it currently holds a narrow lead), and Michigan (where it got off to a splashy start in January).
The Colorado comp is arguably the most interesting. FanDuel, DraftKings, and BetMGM all launched at the same time, but in recent months, BetMGM has not only taken the lead in Colorado, it's defended it – and without recourse to the same deep well of already acquired DFS players from which FanDuel and DraftKings can draw.
There is a lot of noise and opacity here, of course, but a few things do jump out. First, the BetMGM gains we're seeing in these states (and others) are partly a function of improved product – improvements we've observed in our latest round of app testing – but also of very aggressive ad spending.
Second, BetMGM's gains appear to have come more at DraftKings' expense than FanDuel's (there is some sign of this in the New Jersey comp, for example). And finally, we're seeing that the lead FanDuel and DraftKings have enjoyed for much of US Online Sports Betting 1.0, while formidable, is not unassailable.
In white-hot Michigan, February cut both ways for Barstool
Barstool's Michigan operation had a very strong first-ever month of online casino, generating $5.2m in GGR – good for fourth best (7%) share. Barstool launched with a bare-bones online casino product and, like DraftKings in New Jersey, nearly instantaneously parlayed sports cross-sell into punchy-looking GGR totals.
If that was the good news, the not-so-good news was the material degradation we observed in Barstool's average daily online sports betting handle in February versus January (-48%). BetMGM (+19%), FanDuel (-4%), and DraftKings (-8%), in contrast, did materially better on this front.
This is a noisy metric and the sample size is small, so we caution against reading too much into it at this point. We do wonder, though, whether the degradation we're seeing is partly attributable to Barstool's hitherto cautious approach to ad spending.
North Carolina readying an online sports betting push?
Our policy team recently got a look at a North Carolina draft bill authorizing commercial sports betting. In a major nod to its neighbor, Virginia, the bill calls for online sports betting operated by a minimum of 10 and maximum of 12 operators.
Under the bill, the state's gaming tribe, the Eastern Band of Cherokee Indians, could apply for one of the 12 licenses to add statewide online sports betting to its retail offering, which is expected to launch this year.
Recent efforts to expand betting beyond tribal operators in Washington and New Mexico have faced momentum- killing pushback. We wonder whether this bill, if introduced, will face similar pushback from the Eastern Band of Cherokee Indians – or whether we may see a Michigan-style scenario where the tribe welcomes the opportunity to operate online sports betting on a statewide basis.
The North Carolina legislature will be in session throughout the year.
Caesars rolling out the welcome mat for Betway?
One of the more interesting rumors that's continued to percolate in recent weeks is that Caesars, per rumblings, has done a market access deal with European online gambling brand Betway (which, on its website, teases access to 10 US states).
In recent months, there has been a lot of huff and bluster that William Hill, which Caesars is currently in the process of ingesting, would get exclusivity over Caesars' abundance of market-access slots.
What seems to be emerging, however, is a world not only where William Hill gets market-access preference (e.g, Virginia), but also where Caesars borrows a page from Penn National's Barstool playbook – i.e., sell market access liberally, and plow the proceeds back into the core online business.
And those proceeds, by the way, are funds that Caesars will need if it has designs on competing for podium position in the US online sports betting market.