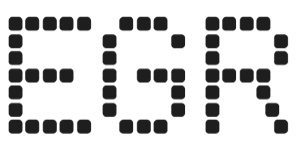 Bally's elevates finance veteran Bobby Lavan to CFO
Gaming giant's current top financial executive leaving company in May
Bally's Corporation has named Bobby Lavan as its new chief financial officer, with Lavan set to replace outgoing CFO Steve Capp, who's exiting to pursue other interests and opportunities.
Lavan, who's served as Bally's SVP of finance & investor relations since May 2021, will be phased into the new role as Capp continues to support the business through the end of April.
Over the past year, Lavan has been instrumental as part of Bally's evolution into a formidable omnichannel force in the gaming industry, notably leading the acquisition, financing, and integration of online gaming software developer Gamesys into Bally's portfolio.
"Bobby's track record leading successful M&A and integration initiatives will be invaluable in helping us grow the business and accomplish our long-term financial goals," said Bally's CEO Lee Fenton.
The integrations of Gamesys and sportsbook solutions provider Bet.Works have been critical components to Bally's ongoing rollout of its online betting product, which is currently live in five US states.
"I am excited to work with Bobby on the Gamesys integration, streamlining our financial reporting and executing our broader financial strategy to create further shareholder value," said Fenton.
Before joining the gaming and entertainment giant, Lavan served as CFO of Turning Point Brands, a NYSE-listed branded consumer products company, where he executed multiple international acquisitions, complex systems integration, and streamlining reporting analytics.
Prior to that, Lavan spent nearly four years with General Wellness Operations, the final year of which he held the CFO role.
"I look forward to working with Lee and the team to continue our transformation into a global omnichannel gaming leader," said Lavan.
Lavan's appointment is subject to receipt of customary regulatory approvals.