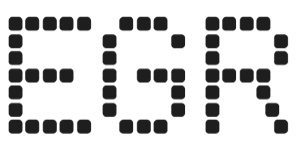 MGM set to acquire LeoVegas in $604m deal after shareholders accept offer
LeoVegas hails investor approval a "major win" as casino-led operator applies to delist from Nasdaq Stockholm
MGM Resorts International is on the cusp of acquiring LeoVegas after 96% of the Swedish online operator's shareholders voted to accept the public tender offer.
The deal, which could complete as soon as next week, sees the acquisition of 97,652,970 outstanding shares in LeoVegas at a price of SEK61 (£4.92) per share, representing a total value of $604m. This works out at $3m below MGM's initial offer in May due to fluctuating exchange rates.
MGM CEO and president Bill Hornbuckle welcomed the overwhelming shareholder approval and the potential benefits it could have for the Las Vegas-headquartered operator as it looks to grow its presence online.
"The completion of this transaction represents a major milestone for MGM Resorts as we continue to pursue our strategy of growing our online gaming footprint worldwide," Hornbuckle explained.
"We look forward to welcoming the LeoVegas team and are excited to begin working with them to grow our global digital gaming business and maximise the full potential of our omnichannel strategy," Hornbuckle added.
MGM has restated its strategic aims arising from the LeoVegas deal, which include accelerating product growth and leveraging the casino-led operator's experience of the European market and its technology.
LeoVegas generated €394m in revenue and €46m in adjusted EBITDA for the 12 months up until June 30, 2022.
Completion of the acquisition is expected to occur on September 7, with LeoVegas already applying to delist its shares from the Nasdaq Stockholm.
LeoVegas Group CEO Gustaf Hagman highlighted the deal as a significant step forward for the mobile casino firm he co-founded more than 10 years ago alongside Robin Ramm-Ericson.
"Joining forces with MGM Resorts is a major win for LeoVegas and we're excited to begin working with our new teammates to build upon the work we've done over the last 10 years," Hagman said.
"MGM Resorts is a premier gaming entertainment company and we look forward to leveraging their expertise to further our long-term strategic goals."
In preparation for the post-acquisition environment, MGM has requested an extraordinary general meeting of LeoVegas shareholders on September 27, with measures on the table including the election of a new board of directors.
MGM has proposed BetMGM board member and head of igaming at IAC Gary Fritz be elected as chairman of the board of directors, while also adding Hornbuckle and re-electing Hagman to the board.