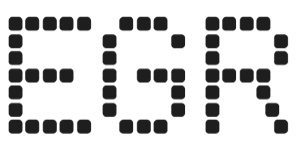 MGM taps IAC executive for new Interactive president role
Gary Fritz to lead digital division via additional M&A and board level role at LeoVegas
MGM Resorts has appointed former IAC head of gaming Gary Fritz to be the new president of the MGM Resorts Interactive division.
In his new role, Fritz will be responsible for the company's growth strategies in digital gaming, including both organic growth and potential M&A activity.
This includes driving growth and innovation through the company's sports betting and igaming platform, BetMGM.
Fritz played a key role in the acquisition of LeoVegas, a deal which completed in September, and will become chairman of the board of the Malta-headquartered operator.
In addition, Fritz will be a member of MGM Resorts executive committee and will become a member of the board of directors for BetMGM, MGM's joint venture business that it operates on a 50/50 ownership basis with Entain.
Prior to joining MGM, Fritz worked on strategic expansion plans for multinationals including IAC, TripAdvisor, and Expedia.
MGM Resorts International CEO and president Bill Hornbuckle welcomed the appointment of Fritz, citing the company's widely-publicized aim of augmenting its digital business which was typified in the LeoVegas acquisition.
"Enhancing and growing our digital businesses is one of MGM Resorts' top priorities, and Gary is uniquely positioned to help the company build on successes and seize new opportunities," he explained.
"Gary will play a vital role in MGM Resorts' diversification strategy and drive our investment in digital innovations," Hornbuckle added.
Fritz, for his part waxed lyrical about his new role, and the opportunities afforded via the expansion of the business into digital.
"I'm excited to join MGM Resorts and contribute to the company's success as it looks to accelerate its growth in digital gaming," Fritz said.
"MGM is the global leader in premium gaming and entertainment, and I look forward to continuing to drive our strategy around global expansion and digital innovation," he added.