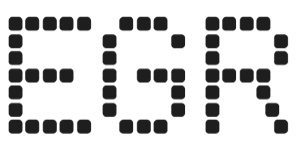 Parx lobbying for in-person online account sign-up
Lobbyists working for the Pennsylvania land-based operator want legislation to require online players to register for an egaming account in-person at the casino
The Parx Casino in Pennsylvania is lobbying for egaming legislation in the state to include a carve-out requiring players to sign up for internet gambling accounts at land-based casinos, eGR North America can exclusively reveal. [private]
Lobbyists working on behalf of the operator are pushing for language to require online players to visit the bricks-and-mortar casino that operates an online site and apply for a loyalty card before being able to play on the internet.
Parx' newly appointed SVP of gaming Don Ryan told eGR NA that regulated online gaming should be thought of as a way for casinos to "strengthen the relationship" with existing and new customers rather than "a competitive separate industry."
"Providing casino loyalty card holders, all of whom have already been KYC'd, a smooth transition online lowers the barrier of entry which has hampered US online gaming efforts to date," Ryan said.
"Requiring brand new customers to obtain such a loyalty card ensures online gaming has a direct positive impact on the land casino business thereby protecting an important source of tax revenue for the state," he added.
Parx plans to be a major player in the online space and has already launched a freeplay site with platform partner GameAccount Network, with the deal also including real-money gaming for a soon as a bill gets across the line.
But it's something of a change of stance from GameAccount, which provides the platform for Betfair's real-money gaming site in New Jersey where online players are not required to sign-up for an egaming account in person.
GameAccount CEO Dermot Smurfit said that requiring online players to sign-up property was a "natural way" for land-based operators to "protect the material investments made over time" in their bricks-and-mortar operations.
"New technologies do indeed permit remote age and ID verification but will not drive on-property visitation to the extent likely if only those Pennsylvanian residents with rewards cards issued on-property are permitted to engage for real-money internet gaming," he added.
But the operator's push for in-person account sign-up is likely to cause tension among lobbyists trying to drive egaming legislation across the line this year with the major stakeholders apparently not singing from the same song sheet.
A similar requirement was included an online poker bill (AB 9) introduced in California by Assemblyman Mike Gatto back in January.
But amid criticism from various stakeholders, Gatto tweaked his legislation and removed the in-person signup carve-out.