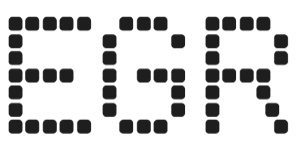 PNG CEO: No US operator is more serious about responsible gambling than us
Jay Snowden dismisses criticism aimed at Dave Portnoy claiming it comes from "those that just don't like Barstool"
Penn National Gaming (PNG) CEO Jay Snowden has dismissed criticism over Barstool Sports founder Dave Portnoy's gambling-related content across social media.
Speaking to EGR North America, Snowden said Portnoy was an entertainer and that some of his messaging could be "taken out of context."
"You will find no one that takes [RG] more seriously than Penn National Gaming," Snowden said.
"If you do your research and stack up how many mentions [we make] and how often we do public service announcements, unpaid and not asked for by regulators, we just do them because they're the right thing to do, I don't think it's even close to others.
"Everything that Dave and [Barstool influencer] 'Big Cat' [Dan Katz] post on their Twitter pages have responsible gaming messaging. Look at Dan Katz's profile on Twitter and you will see 1-800-GAMBLER," he added.
Some of Portnoy's social media posts have been called out as irresponsible in the past, particularly the screenshots of five- and six-figure bets the 43-year-old has seemingly placed via the Barstool Sportsbook app. Portnoy, who founded the sports content platform in 2003, has 2.4 million followers on Twitter alone.
Happy anonymous Butler with an insane back door cover. #BarstoolSportsbook

Always gamble responsibly pic.twitter.com/jjYx19XPkY

— Dave Portnoy (@stoolpresidente) February 3, 2021
Snowden said he believed the criticism often came from "those that just don't like Barstool and are looking for something to pick apart."
In a nascent market such as the US, gambling advertising and marketing content is not subject to strict scrutiny, as it is in more mature markets like the UK.
The American Gaming Association (AGA) last year established an advertising code of conduct for the industry to provide guidance on appropriate gambling messaging.
According to the AGA, the code includes self-imposed restrictions on target audiences, outlets, and materials branding, while mandating the inclusion of responsible gambling in marketing activities.
However, PNG and Barstool are in a unique position in that the latter is not the casino or betting license holder, and therefore is not subject to the same restrictions.
On Barstool's position, AGA SVP of strategic communications Casey Clark previously told EGR NA: "I think that there is an aligned interest on entertainment that comes along with those kinds of situations.
"[Barstool] provides a really interesting insight into marketing and entertainment versus promoting actual betting lines and betting activity.
"Right now, the code is really focused on activity that promotes betting, so it is not meant to restrict a brand's marketing activity," he added.