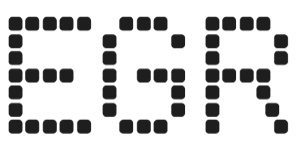 Intertain CEO John FitzGerald steps down
Operator moves to improve operational management, CFO Keith Laslop to oversee Bahamas subsidiaryÂ
Intertain chief executive John FitzGerald has stepped down from his role, kick-starting a major senior management reshuffle as the Canadian operator looks to improve the day-to-day running of its multiple brands and assets. [private]
As part of the shake-up, chief financial officer Keith Laslop will take up a new senior operational management position at the firm's Intertain Bahamas subsidiary, with an interim CFO set to be announced shortly.
Intertain said it would bolster management at its Bahamas business with a number of new hires, and also planned to bring in new "experienced and qualified" directors to its board as part of its upcoming board-renewal process.
FitzGerald said the role of CEO at Intertain had changed from asset acquisition to operational management following a raft of takeovers that culminated in its $800m deal to acquire Gamesys' Jackpotjoy brands, and advised the board to search for a suitable replacement.
In a statement released this afternoon, Intertain said its board agreed with FitzGerald's decision to stand down and that it would be conducting a thorough search for his replacement, with a particular requirement for the candidates to be based in Europe in order to be close to its core business assets.
FitzGerald said Intertain had assembled a "terrific group of industry-leading assets", including Jackpotjoy and Vera&John, but believed the focus should now be on operations and that he "looked forward to passing on the baton" when the right candidate was identified.
The news coincided with the completion of an independent committee review into the raft of allegations brought against Intertain by New York hedge fund Spruce Point Capital regarding its various acquisitions, as well as the firm's corporate governance and management incentive plan.
The firm said the committee had completed its review into the allegations and found they contained "gross inaccuracies" relating to the quality and performance of Intertain's underlying business.
Intertain did, however, confirm it had cancelled its management incentive plan and that FitzGerald and Laslop had "voluntarily agreed" to relinquish their right to any future payments under the plan, including those related to prior Intertain acquisitions.
The pair have also agreed to reduce their severance packages, including in connection with any change of control, by 25%. The firm said this would "materially reduce" its future payment obligations to the benefit of all Intertain shareholders.
"Recent months have been difficult for us as we have seen untrue statements made about us and our motivations negatively impacting Intertain's share price and reputation while our businesses continue to grow and outperform," FitzGerald said.
"We have made these accommodations in order to reinforce our desire for Intertain to move forward with an emphasis on our businesses," he added.
The announcement saw Intertain's share price increase 7% to CAD$9.19 at the time of writing.