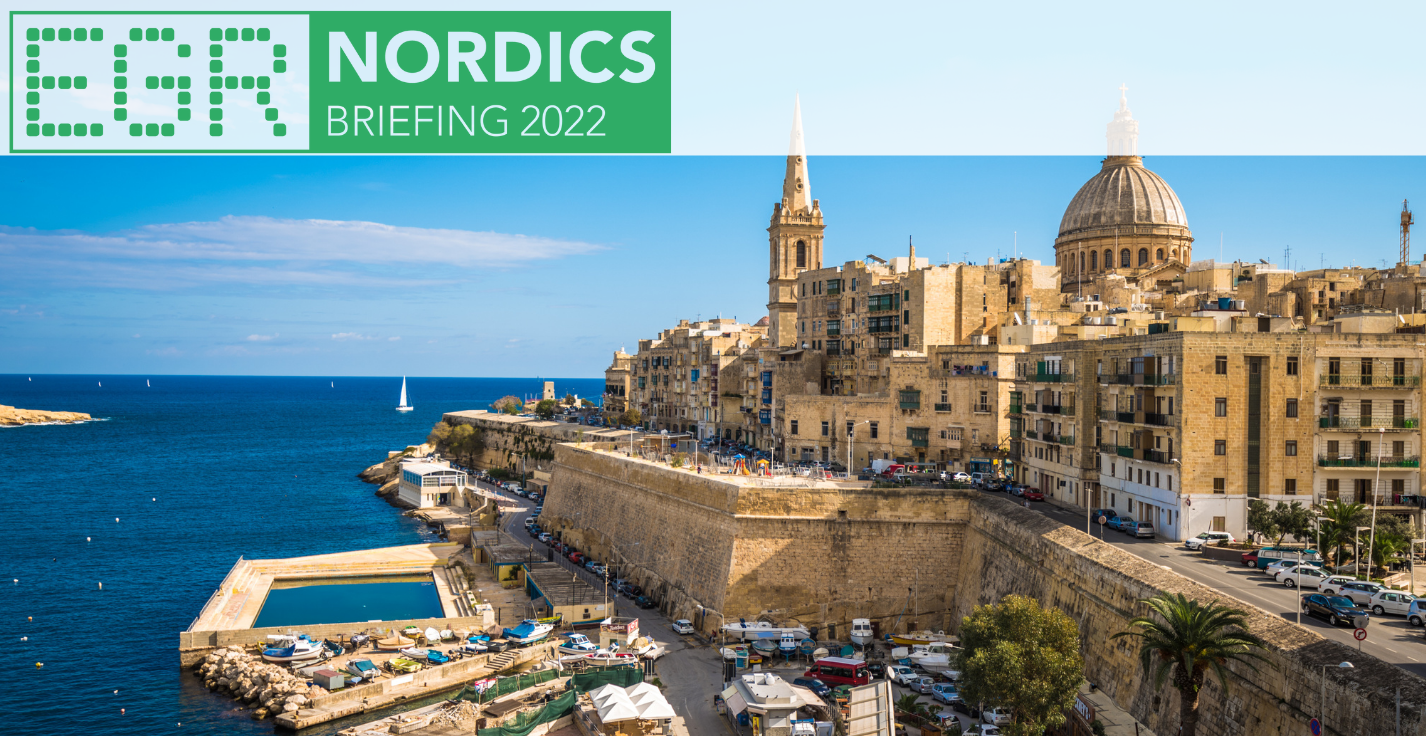 EGR Nordics Briefing 2022
Bringing together leading online gambling firms from across the Nordics egaming market to assess challenges and opportunities for the year ahead
About the event:
EGR is pleased to announce that the EGR Nordics Briefing will be back in person for 2022 at the Westin Dragonara Resort, St, Julian's, Malta on 24 February.
The Briefing will gather top online gaming executives from the Nordics egaming market to hear updates and discussion on topics such as improving public perceptions across the Nordics industry, tighter advertising and deposit limits in Sweden, developments and law reform in Norway and Finland, innovations in game design, Danish regulation and more.
To view the full agenda and speaker line up, click here.
Key reasons to join:
– Invitation-only and free to attend for senior-level executives from the Nordics egaming industry
– Closed door event for quality strategic and operational insights – no content shared or reported on
– Bringing industry together to tackle critical challenges and encourage high level discussions
– A day of quality content with expert speakers.
Who can attend: 
Participation in the Briefing is free of charge for all senior level operators, affiliates and regulators.
To apply for a ticket, click here. 
For more information, visit our main event website: www.EGRNordicsBriefing.com
For sponsorship opportunities, click here. For general enquiries, please visit our website or contact Georgina Chadfield at G.Chadfield@egr.global.
#EGRNordicsBriefing
---
Are you an EGR member?
Join our membership community today and receive a wealth of benefits including:
•   Direct access to daily news updates, data and analysis
•   Invitations to our collection of events including awards, summits and webinars
•   Five specialist networks for the latest industry trends
•   Benchmarking data for flows, performance and product development, and more.