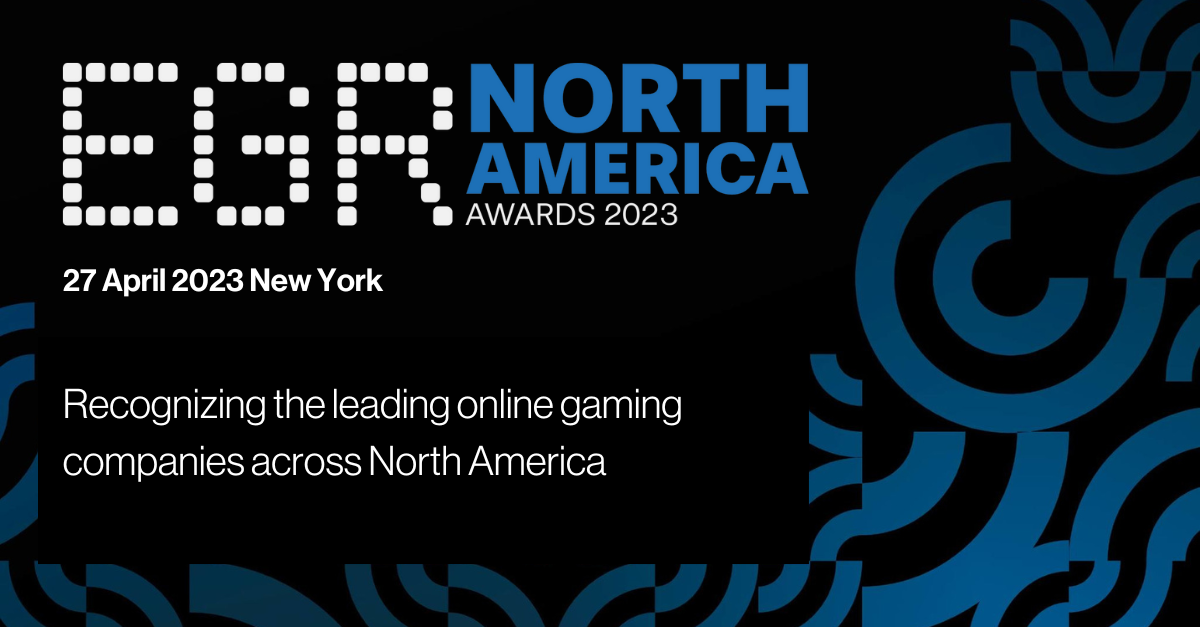 EGR North America Awards 2023
Recognizing the leading online gaming companies across North America
27 April 2023 New York
Recognizing the leading online gaming companies across North America
Entries are now closed for the EGR North America Awards! The Awards ceremony will take place in New York on April 27, 2023, to honor the achievements and innovations of online gaming operators, affiliates, and service providers across the North American region.
Being shortlisted or winning a category offers you the sought-after opportunity to showcase your industry-leading achievements, raise your profile among the sector's biggest names, and help attract new clients.
This year's Awards recognize achievements across 29 categories, including 3 NEW categories:
• Compliance technology provider
• Safer gambling operator
• Safer gambling supplier
Please note that all categories will be judged on results from the period of February 2022 – January 2023 inclusive.
If you have any questions, please contact us:
General enquiries: Debora Bamolende / debora.bamolende@egr.global
Entry enquiries: Clark Beecroft / Clark.Beecroft@egr.global
Sponsorship enquiries: Debbie Robson / debbie.robson@egr.global or Sam Compagnoni / sam.compagnoni@egr.global