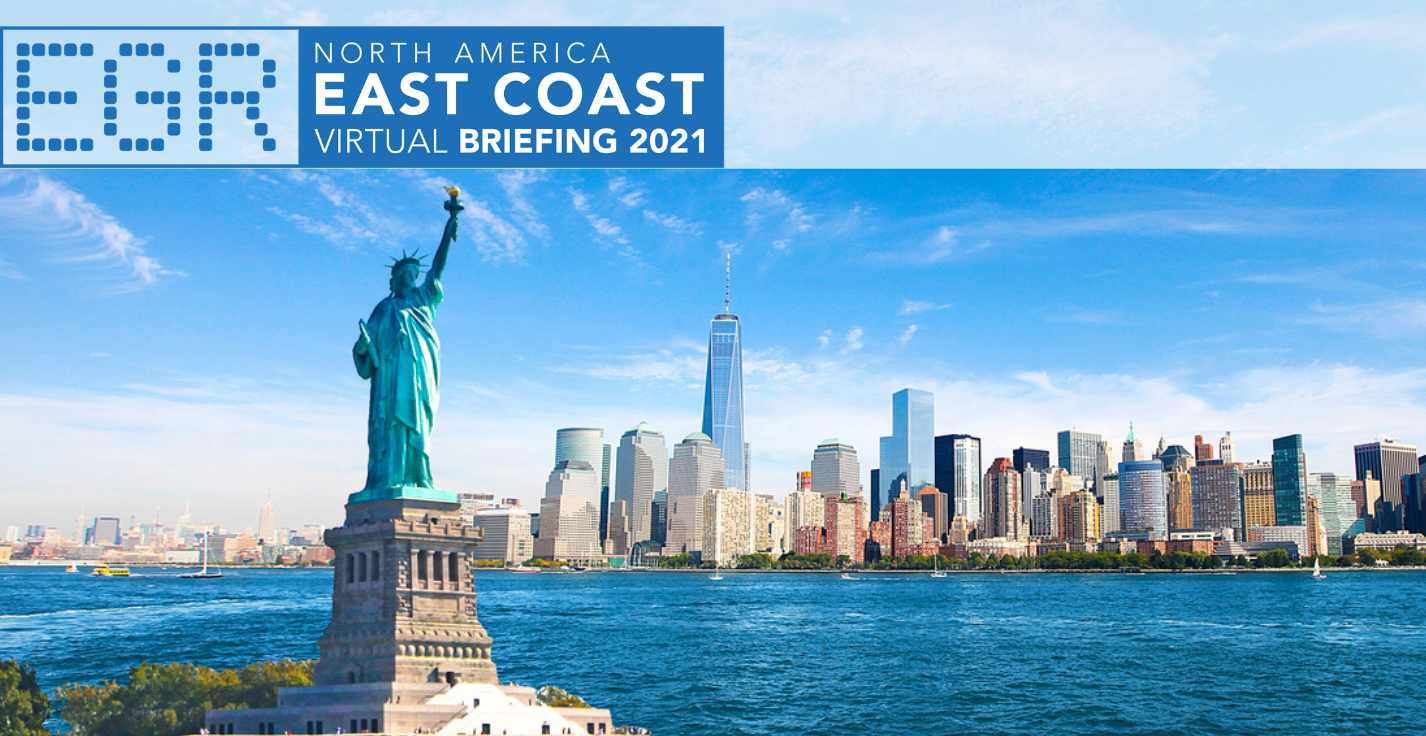 EGR North America East Coast Virtual Briefing 2021
An exclusive event bringing together senior executives from leading online gambling companies to discuss upcoming changes, overcoming challenges and future opportunities in East Coast American gambling jurisdictions

About the event:
The EGR North America East Coast Virtual Briefing 2021 is an exclusive event bringing together senior executives from leading online gambling companies and also those looking to penetrate the market who will come together to discuss upcoming changes, overcoming challenges and future opportunities in East Coast American gambling jurisdictions.
Who can attend:
The event is FREE to attend for operators, if you would like to attend – Apply to attend here and we'll get in touch with you soon.
Key reasons to attend:
-An exclusive, invitation-only event specifically catered for senior executives to discuss regionally focused opportunities, regulatory updates, player feedback and more.
-Closed door event, no reporting or recording, meaning more open and confidential discussions
-High-level discussions along with excellent networking opportunities
-Key industry players speaking and attending discussing what the next steps are in the US market and what opportunities there are for the taking
For full details, please visit our website: www.EGREastCoastBriefing.com
If you have any questions please get in touch with us via virtualsupport@egr.global
If you would like to know more about sponsorship opportunities, click here
EGR North America East Coast Virtual Briefing
#EGRNAEastCoast
---
Are you an EGR member?
Join our membership community today and receive a wealth of benefits including:
• Direct access to daily news updates, data and analysis
• Exclusive access to all of our Breakfast Briefings
• Invitations to our collection of events including awards, summits and webinars
• Five specialist networks for the latest industry trends
• Benchmarking data for flows, performance and product development, and more.