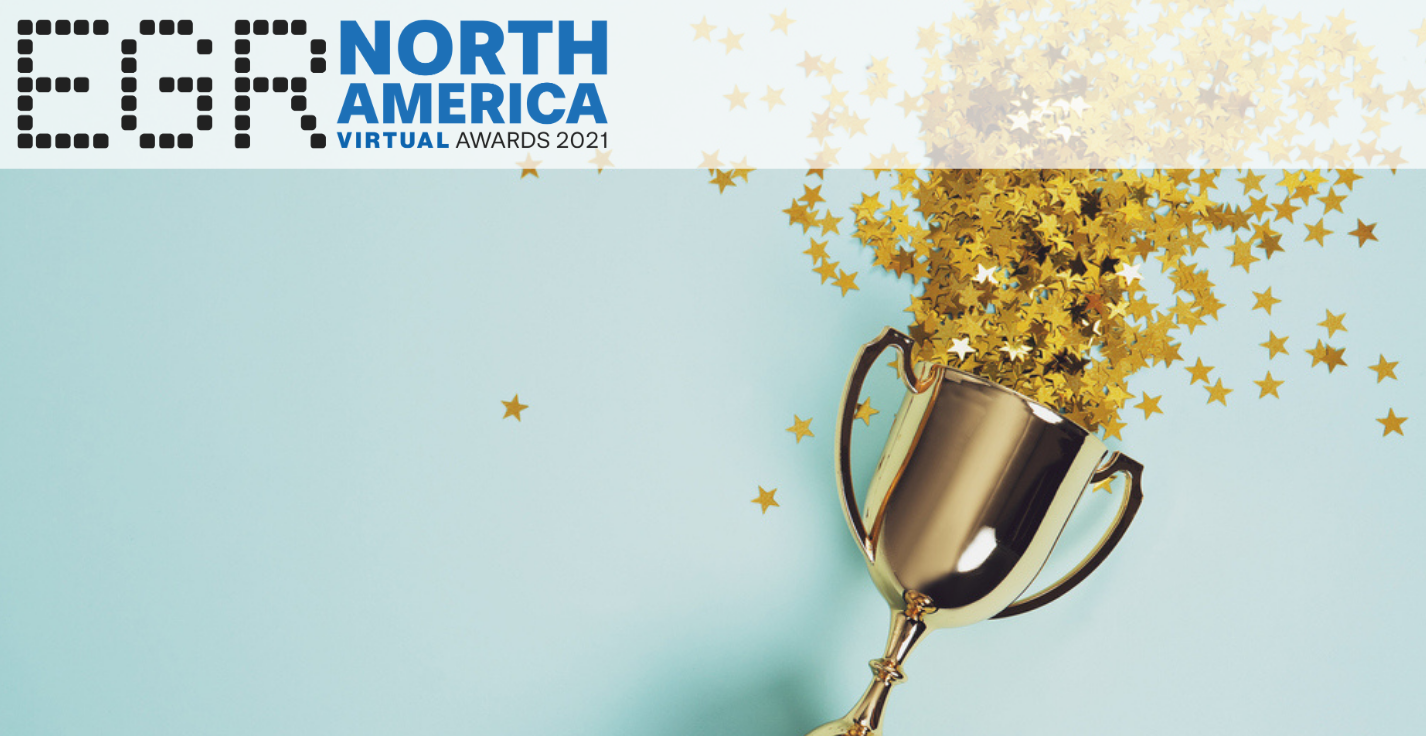 EGR North America Virtual Awards 2021
Recognizing leading supplier and operators across North America

The EGR North America Awards celebrate excellence in the North American online gaming industry and is considered the premier gaming awards for companies operating in the North American market, this is the perfect opportunity to share the success and hard work of your team.
We remind you that the EGR North America Awards are officiated by Deloitte ensuring a completely transparent judging process.
Awards ceremony – May 26, 2021
We are going virtual for 2021. The Virtual Awards remain a unique opportunity to meet and celebrate with the elite of the US online gaming industry. You'll be able to connect in a 1-2-1 with other attendees, watch the ceremony via your own table with your team, meet your peers in our virtual bar and much more…Find out more here
To book your table, please get in touch with Clark Beecroft – Clark.Beecroft@egr.global
www.EGRNorthAmericaAwards.com
#EGRNorthAmerica
---
Become an EGR member
Not an EGR member?
Join our membership community today and receive a wealth of benefits including:
– Direct access to daily news updates, data & analysis
– Exclusive access to all of our Breakfast Briefings
– Invitations to our collection of events including awards, summits and webinars
– Five specialist networks for the latest industry trends
– Benchmarking data for flows, performance and product development, and more.