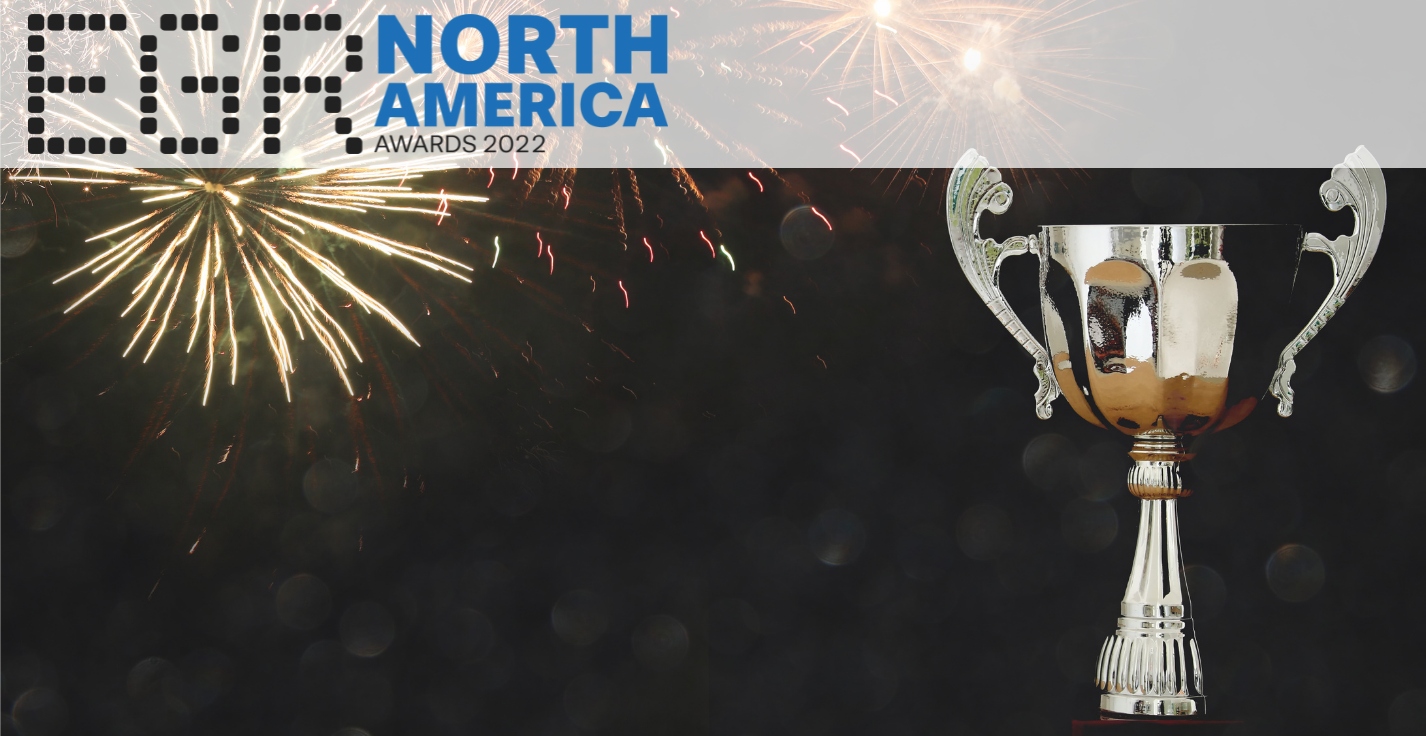 EGR North America Awards 2022
Recognizing the leading online gaming companies across North America

The EGR North America Awards celebrate excellence in the North American online gaming industry and is considered the premier gaming awards for companies operating in the North American market. The Awards are the perfect opportunity to share the success and hard work of your team from the past year.
The entry deadline is on February 25, 2022 and the judging period is from March 2021 – February 2022.
Categories:
For this year's Awards we have 26 categories divided by 4 groups: Affiliates, general, operators and suppliers.
This includes two new general categories: Employer of the year and Diversity & inclusion model.
Awards ceremony:
The winners will be announced at an in-person ceremony held at Midtown Loft & Terrace on April 26 in New York.  The Awards will be a unique opportunity for the market to come together face-to-face to celebrate their successes.
View the shortlist here
View full details and how to book your table at EGRNorthAmericaAwards.com 
If you have any questions please contact Clark Beecroft at Clark.Beecroft@egr.global 
#EGRNorthAmericaAwards
---
Are you an EGR member? 
Join our membership community today and receive a wealth of benefits including:
•   Direct access to daily news updates, data and analysis
•   Invitations to our collection of events including awards, summits and webinars
•   Five specialist networks for the latest industry trends
•   Benchmarking data for flows, performance and product development, and more.