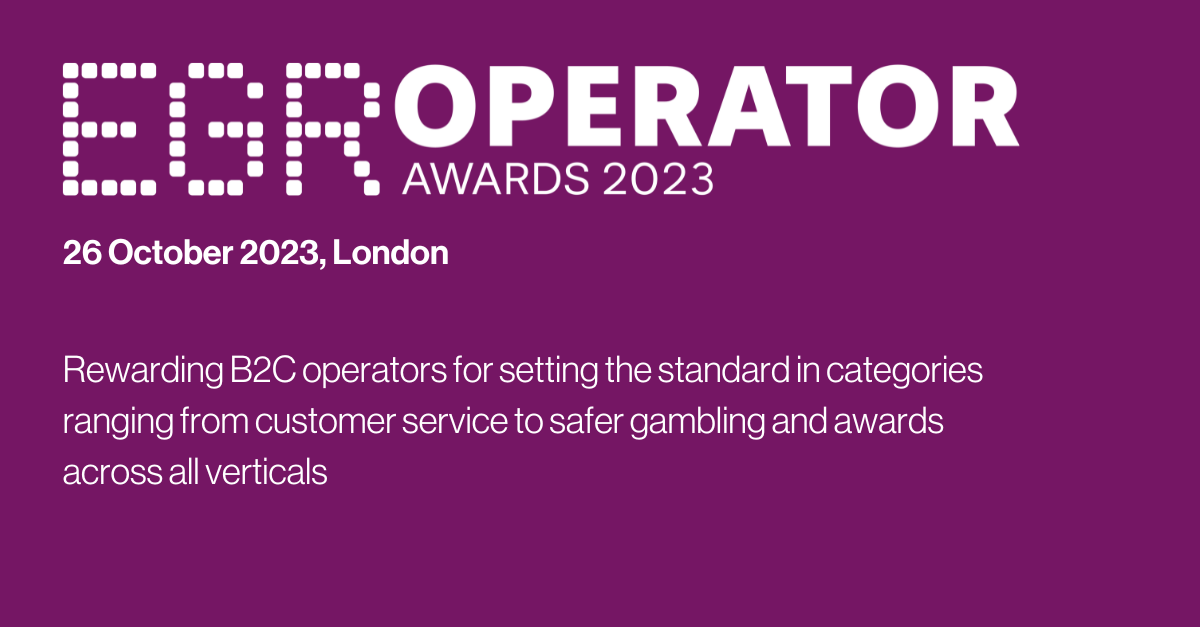 EGR Operator Awards 2023
Rewarding B2C operators for setting the standard in categories ranging from customer service to safer gambling and awards across all verticals
26 October 2023, London
Rewarding B2C operators for setting the standard in categories ranging from customer service to safer gambling and awards across all verticals
Year-on-year, the EGR Operator Awards celebrate and reward B2C operators for setting the standard in categories ranging from customer service to safer gambling with awards reflecting all verticals.
Our rigorous judging process, based on the views of a panel of leading egaming experts ensures that the Awards truly recognise those firms driving innovative solutions and delivering market leading products and services, making the winners those that really are out of this world.
Please note that the Awards have not yet launched. If you are interested in entering the EGR Operator Awards 2023, please complete this form and we will be in touch when entries are open.